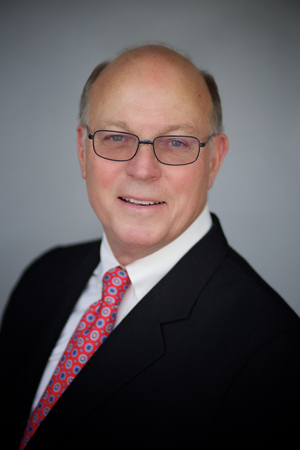 Ernest (Ernie) Mahaffey has encouraged entrepreneurship and community development during most of his professional life.  Usually managing or facilitating small enterprises, Ernie has founded several for profit and not for profit businesses as well as community initiatives.  He defines Community Entrepreneur as one who collaborates with others in practical endeavors to improve the well-being of communities.  His passion is connecting retired professionals with community initiatives for meaningful outcomes.
For decades Ernie has worked as a volunteer small business coach, sometimes with the Chicago Urban League 's Center for Entrepreneurship and Innovation (CEI).  He served with Executive Service Corps (ESC) from 2006, and was trained as a consultant in Strategic Planning, Board Development and Executive Coaching, and worked on numerous projects.  Ernie was part of an ESC task force developing a practice to help nonprofits set up net revenue-generating businesses – Social Enterprises.
Eckerd College, where he studied 1964-68, presented programs that have been seminal to Ernie's professional capabilities and outreach since the 90s (See ASPEC below).  Specific to coaching, Eckerd's Entrepreneurship Mindset Profile (EMP), a personality and skills assessment tool, has anchored his coaching practice with data and analytics.
Then, from joining ASPEC (The Academy of Senior Professionals at Eckerd College) in 1998, Ernie discovered that "learning groups" are good vehicles for organizing retired professionals to stay engaged with meaningful issues, and for real outcomes; also to make available to local communities their collective skills and experience.  He co-leads the interest group Discussing Differences Online (DDO) and has served as ASPEC Senator and on the Membership Committee.
Ernie co-founded the ASPEC Entrepreneurship & Community Development group (ECDG).  The group engages entrepreneurship training, economic development and community renewal in St. Petersburg, as well as works with Eckerd College students and faculty to create for-profit, non-profit and social enterprises.  Most recently Ernie helped facilitate a group of ASPEC members focused on affordable housing issues in St. Pete.
From the early 2000s, Mahaffey, together with a group of Fox River Valley (Illinois) stakeholders, founded the CBEID.org (Center for Business Education Innovation and Development NFP).  He served as President.  CBEID (2008-2017) was an all-volunteer initiative (501c3) promoting entrepreneurship in the region.  CBEID evolved out of Geneva Learners, which Ernie co-founded in 2005.  Geneva Learners, informed by ASPEC's Interest Groups, continues to meets regularly to study world affairs and important domestic issues.
CBEID was part of the group that organized the Fox Valley Entrepreneurship Center (FVEC), which recognized Ernie with FVEC's President's Award 2016.
Ernie's last for-profit venture was Distributors International LTD (DI Group), an export sales and marketing company, which he founded in 1989.  DI Group sold, brokered and distributed upscale American retail food products to premier retailers in developed countries around the world (Harrods, Lafayette Gourmet, Oliver's, etc.).
Prior to founding DI Group, Ernie was Vice President with Chase Manhattan Bank.  For 16 years he financed Japanese and Korean Trading Companies; managed relationships with Japanese, Korean and Taiwanese banks; and was General Manager of Chase's international trade finance and consulting businesses with Midwest Fortune 500 Companies (Chase Bank International – Chicago).
Ernie has been a member of the Chicago Council on Global Affairs (CCGA) since 1980 and has served on the Executive Committee of the Global Chicago Center and as a member of two CCGA task forces: A Shared Future: Economic Engagement of Chicago's Mexican Community, 2006 and The Global Edge: An Agenda for Chicago's Future, 2007.  The Global Chicago Center became CCGA's Center for Global Cities.
Chautauqua Institution is a community in which Ernie finds stimulation, refreshment and passion.  In addition to the intense educational and cultural environment, Chautauqua is also the source for some significant community projects.  For several years, Ernie has been involved with a group working to help highlight African-American cultural and religious traditions at the Institution.  He was on the Board of the non-profit organization the African American Heritage House (AAHH) and served as Secretary.
Ernie for several years was a member of the European Commission sponsored ENGIME project and was part of the subsequent project, SUS.DIV, studying ethnic diversity and innovation and economic growth in urban settings. He attended conferences in England, the Netherlands, Germany, Turkey, Italy and Slovakia, and presented on ethnic diversity in the Midwest (especially Global Chicago) and on entrepreneurship – a common strategy for migrants to create and find employment.
Ernie lives in Illinois – Chicago and Geneva – and St. Petersburg FL. He is a past member of the Geneva's Strategic Plan Advisory Committee and co-founded ICEC (the International Cultural Exchange Committee) for international cultural exchange partnerships. He was on the Geneva Affordable Housing Task Force. And Ernie served on the boards of Chicago Shakespeare Theater (Founding Member) and Preservation Partners of the Fox Valley. And while in Geneva, Ernie organized a small company, Sound Energy LLC, to do historic renovations with energy-saving techniques.  In St. Petersburg, Ernie is a member of the Chamber of Commerce, Downtown Partnership, NAACP and Tiger Bay Club.
He graduated from Florida State University and Thunderbird Graduate School of International Management (now at Arisona State Univ) with specialties in Asian history and languages, business and international finance. He also attended Eckerd College (1964-68) where in 2013 he was awarded the McArthur Alumni Award.